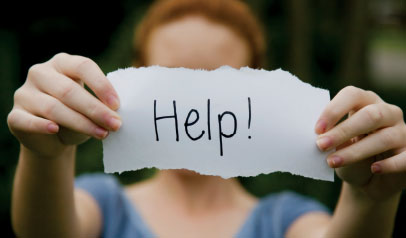 LIFE COACHING

Do you know someone who has difficulty "fitting in" at school or work?
In my life coaching practice, I specialize in working  with individuals, small groups and HR professionals who have personally experienced social difficulties in school or in work or who are responsible for people who may have a Autism Spectrum disorder or social cognitive disorder.
Some of my clients have never had a formal medical diagnosis, are just not functioning well in life or work.
Difficulties with organizational skills:  Example with physical objects (desks or rooms) or
Difficulties with interpersonal relationships
Difficulties with initiations (conversations or job-related tasks)  taking the first step is difficult
Difficulties with time management
Difficulties with attention  (shifting, focused, dividing)
Problem solve / Evaluate if solution was the right thing to do
Self- advocating
My specialized services can be a pathway to success for those with challenges like social cognition.  Using a behavioral and/or a cognitive behavioral approach my clients succeed with a fast result driven change.
As a life coach, I take a goal oriented approach and a step by step path to meet client goals.  I work with people of all ages from elementary school to adulthood.
Are you ready to change your life?
I have a process that will work for you.  To get started just take these three easy steps.
1. Survey: Answer a five question survey, get immediate results
2. Workshop: Schedule a free online workshop (with handouts) to discuss the process of getting from where you are now to
where you want to be in the near future.
3. Individualized consultation: Setup a 15 minute phone consultation for $47 (Value $197)
where you can ask questions and we can map out an individualized program of success.
To begin the survey > Click here to get started
"I have worked with Syndi Ecker for four years. When I first met with Syndi, I was on academic probation from the previous quarter and was struggling through my classes at Cal Poly. Syndi worked with me to quickly change my habits and turn my academic career around. She taught me how to manage my time, prioritize my activities, study effectively, and succeed in college. She focused heavily on developing my organizational skills and instilling in me effective study habits. Syndi is warm, welcoming, and a pleasure to work with. Even so, she holds her students accountable and expects them to take responsibility for their actions. Syndi has not only helped me thrive in college, she taught me the skills to succeed as an adult in the working world. "
Contact Syndi Ecker
Office Hrs: 9a - 4p M-F (Pacific)
Email: Info@SyndiEcker.com
FaceBook: Syndi Ecker 
Phone: 805.610.8496
Syndi Ecker is dedicated to helping you or loved one change unwanted or unhealthy behaviors.
> Get started now

Disclaimer: The information provided on this site is for informational purposes only and is not intended as a substitute for advice from your physician or other health care professional or any information contained on or in any product label or packaging. You should not use the information on this site for diagnosis or treatment of any health problem or for prescription of any medication or other treatment. You should consult with a healthcare professional before starting any diet, exercise or supplementation program, before taking any medication, or if you have or suspect you might have a health problem. You should not stop taking any medication without first consulting your physician.